enter site We have had some sad stories with wonderful happy endings that we would like to share with you.  These happy endings are why we do the things we do.
ثنائية منصة خيار البطاقة البيضاء Here are some of the dogs we helped in 2013
Lexi in her Forever Home
follow site
http://www.tyromar.at/?yuwlja=%D9%83%D9%85-%D9%88%D8%A7%D8%B5%D9%84-%D8%A7%D9%84%D8%B3%D9%87%D9%85-%D8%A8%D9%86%D9%83-%D9%88%D8%B1%D8%A8%D9%872014-%D8%B4%D9%87%D8%B1-3&090=6c Lovely Lexi has finally found her forever home.  Lucky girl!
Blitz transformed
http://gl5.org/?prikolno=%D8%AE%D9%8A%D8%A7%D8%B1-%D8%AB%D9%86%D8%A7%D8%A6%D9%8A-%D8%A7%D9%84%D8%B4%D8%B9%D8%A8%D9%8A-%D8%AF%D9%84%D9%8A%D9%84&c47=f8
افيدوني بتداول الفوركس هل هو مناسب Blitz came in to the care of Homeless Hounds in 2012.  Overlooked for being just another middle aged
follow link staffy boy, he was stuck for months.
موقع خبرات للاسهم السعودية Lucky for Blitz, West Yorkshire Dog Rescue took a shine to him and he has been with them ever since.
http://craigpauldesign.co.uk/?izi=%D8%A7%D8%AE%D8%A8%D8%A7%D8%B1-%D8%A7%D8%B3%D8%B9%D8%A7%D8%B1-%D8%A7%D9%84%D8%B0%D9%87%D8%A8-%D9%81%D9%8A-%D8%A7%D9%84%D8%B3%D8%B9%D9%88%D8%AF%D9%8A%D8%A9&179=28 The photo below was taken when Blitz first arrived in kennels.  You can just tell how happy he is now.
استعراض أفضل الخيارات الثنائية إشارات
Spud (formerly Aero)
click This is spud in his forever home. For those who don't know his story he was found wandering at only 4/5 weeks and when he wasn't claimed he was very kindly fostered by the Taylor family and re homed by homeless hounds.
http://asandoc.com/?dwonsnow3=%D8%AE%D9%8A%D8%A7%D8%B1-%D8%AB%D9%86%D8%A7%D8%A6%D9%8A-%D8%AC%D9%8A%D8%AF%D8%A9-%D8%A3%D9%88-%D8%B3%D9%8A%D8%A6%D8%A9&6a7=f2 Read more: Spud (formerly Aero)
Ranger - large x breed pup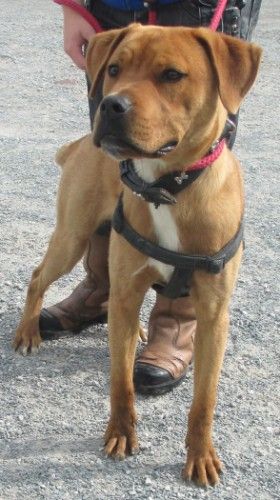 http://theshopsonelpaseo.com/?syzen=%D8%B4%D8%B1%D8%A7%D8%A1-%D8%A7%D8%B3%D9%87%D9%85-%D9%81%D9%8A-%D8%A7%D9%84%D8%A8%D9%88%D8%B1%D8%B5%D8%A9-%D8%A7%D9%84%D8%B3%D8%B9%D9%88%D8%AF%D9%8A%D8%A9&b9b=b9 Ranger was picked up as a stray in early September.  How anyone can loose such a big lump of love and fun is a mystery to us.  Ranger is now safe in rescue and with Babbington rescue where we have been told he is very happy and settling well.
http://wilsonrelocation.com/?q=%D9%85%D8%A7-%D9%87%D9%88-leverage Read more: Ranger - large x breed pup
Jasper (formerly Joe)
http://whitegoldimages.co.uk/?kowtovnosti=%D9%85%D9%88%D8%AA%D9%83%D9%8A%D8%B2-%D8%B4%D8%B1%D9%83%D9%87-%D8%AA%D8%AF%D8%A7%D9%88%D9%84-%D8%A7%D9%84%D8%B0%D9%87%D8%A8&738=99 Joe, who is now called Jasper, was one of the dogs at Homeless Hounds who became stuck in the system.  He was a lovely natured boy who has eventually found his forever home.
تسعير الخيارات الثنائية التي تستخدم فيها أرقام غامض Read more: Jasper (formerly Joe)
Delightful Delilah!
http://asect.org.uk/?ilyminaciya=%D8%A7%D9%85%D9%86-%D9%85%D9%88%D9%82%D8%B9-%D9%84%D8%AA%D8%AF%D8%A7%D9%88%D9%84-%D8%A7%D9%84%D8%B0%D9%87%D8%A8&516=f5 This is Delilah who you may remember was left in a phone box in Blackpool at 5 weeks old.  She is special girl to me as she was my foster dog until she found her forever home.
Leo in his foster home
Here is Leo in his foster home awaiting his forever home.  Good luck Leo!
Erin the cat lover.
Now where is the staffy who doesn't like cats!
Here is Erin in her forever home showing just what a softy she really is.
Jess
This is Jess in her forever home.  She was lucky enough to be adopted shortly after being found as a stray.
Jess has settled in well, she has several new friends including one a tiny terrier, a big German Shepard and several sheep palls.  Everyone is getting along just brilliantly. Jess has been learning how to play with toys and have fun. But most of all she loves cuddles and rides in the car.
Albert - a dog tranformed!
Albert came in to Homeless Hounds in a terrible emaciated state and was sent straight through to rescue as soon as we could.  Just look at the difference a loving home can make to a dog.  He is now in a home where he is loved to bits!
Chaz and Dave
Here are Chaz and Dave who we found a rescue space together and are now happy in their foster home waiting to go to their forever home on the 22nd of June.  Fantastic!
Stanley (formerly Sammy)
The lovely Stanley in his new home with his new friend.
Henrietta - formerly Tara
This is Tara (now Henrietta) out for a walk this morning with her new owner.  Henrietta is doing very well and is very demanding which is keeping his new owner June busy!  Both happy.
Pickle in her new home
Here is a photo of pickle in his forever home, sat in front of the fire on his cushion chewing his toy.
Pickle is going of on his very first holiday soon with his new parents to help celebrate his dads birthday.  Pickle loves his long walks with his mum, we wish him luck.
Joey
 

Update from Joey's forever home ...

We just thought we'd write and give you an update on Joey. He's doing really well and has filled out now as you'll see from the photos I've attached. He is also, as Ruth puts it, becoming a little teenager –he's started not getting up and saying goodbye to me in the morning when I leave for work, and sulking when he can't have something, but apart from that he's great. He's very affectionate and has taken to falling asleep sprawled across us both on the sofa in the evening after he's been out for a walk.
We took him to Cornwall on holiday and he loved the beach so much that we couldn't go past a beach without him getting all excited and wanting to run around like a lunatic. Playing ball is his favourite game now and he watches over his ball like a hawk. He was very intrigued by the sea and wasn't sure what to do so would just run at it, bark at the waves, then run away. He didn't really like swimming it the sea but would have a paddle.

We are still going to obedience class (well it's more like training really) and he's passed his Bronze and Silver Good Citizen Award. We are going to try and get his Gold Good Citizen Award but I'll think we'll have to do a lot of extra training for this one. We have also started taking him to Dog Agility which is at the same place as the obedience classes. He loves going to Agility he gets so excited when he we turn into the road that leads up to the field. Joey's a completely different dog when we get onto the course you'd be so surprised. Angela who runs the classes is amazed his progress. We've only trained on four of the obstacles so far and he's picked them up with ease. I wish the same could be said for me, I seem to be allows going in the wrong direction and confusing Joey. We've got some videos of us doing agility I'll have to try and compress them and send you some.

  
 
 
 
 
 
 
 
 
 
Toby
Update of Toby in his forever home...

After months of walking him, we finally brought our Puppy (Toby) home. He arrived with us on Christmas Eve and like any youngster didn't sleep a wink all night! He had his first Christmas dinner and was very overwhelmed with so many new things all at once. He has since settled in extremely well! He loves his food, he loves his snuggles, he loves to chase the squirrels and still loves to do his trademark bouncing! We have been to puppy obedience school and he is adapting well to his aversion to other dogs, we had our first outing off the lead with another puppy and he spent every opportunity to wrestle, race and play with his new friend Milo. He is very cheeky, and has really shown us his true colours, he constantly keeps us on our toes. We are yet to tire him out, he just keeps going and going. We have been through 3 leads, 2 beds and a whole lot of shoes but we wouldn't change him for the world! He's our little puppy and he makes our world complete! I can't recommend more giving one of these beautiful dogs a loving home, they deserve it more than anything.

 

 
 
 
 
 
 
 
 
Paws
 

 Update from Paws forever home ...

Just wanted to give you a quick update on paws.... He is now a year old, and it's safe to say he is definitely the 4th spoilt child in the house.

He is currently lay on the decking in the back garden soaking up the sun. He loves going for long walks down reddish vale - which is where he discovered he is petrified of ducks.  Hehe.  He is an amazing doggy, and much loved :-).

Sian and paws x

 

 
 
 
 
 
 
 
Peaches
 
This little girl has suffered so much in her short life but not any more.  She is now safe in a foster home with a rescue
 
 
 
 
 
Dougal ( formerly Hyde)
 
Hyde, who has been renamed Dougal has settled really well in his new home.
update from new owners ...

Dougal/Hyde is a complete joy to be with.

Here is a photo of him posing whilst out for his first pub lunch!